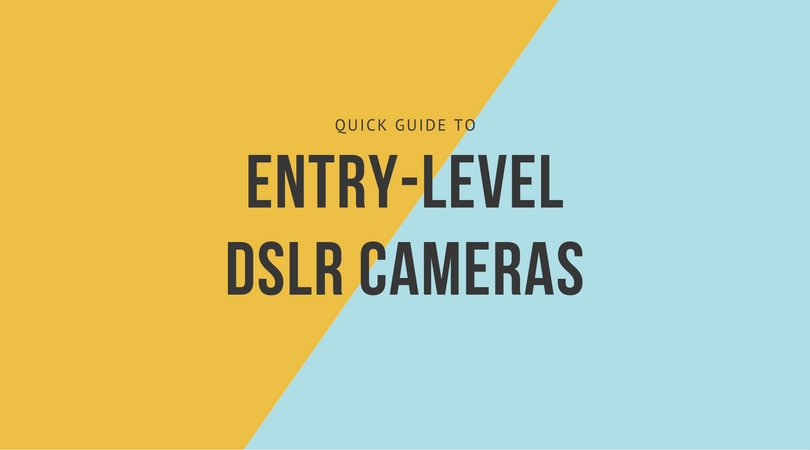 Hi friends!
I have been asked more than once for insight into entry-level quality cameras, by those wanting to get into photography, and as gifts for loved ones. I decided to put it into a blog post as easy access for others in the future. ?
So here are some of my thoughts on cameras.
When asked about a "quality" or "nice" camera, I will recommend a DSLR every time. "DSLR" stands for Digital Single Lens Reflex. These cameras offer a lot more than fixed lens cameras (think "point and shoot"), such as higher image quality, more control over your settings and images, and the ability to change lenses (HUGE deal).
If you're going to buy an entry DSLR, it makes sense to get a "kit," which comes with the camera body and a "kit lens" (generally an 18-55mm zoom lens). You can buy just the camera body, but you would also have to buy a lens before it could be used (lenses are for entirely separate post). 18-55mm is pretty entry-level, but will be perfectly functional. I believe that it's best to thoroughly get to know your camera body before worrying about adding on more lenses. Other lenses will also depend on what you most enjoy shooting.
The top two brands are Canon and Nikon, but Sony, Pentax, and Fuji also offer decent beginner DSLRs. Canon and Nikon are higher quality in my experience, and offer a lot more options for adding on or upgrading later. The difference between Canon and Nikon mainly comes down to personal preference. Canon is known for their color straight out of camera; Nikon images just won't have the same color quality. Canon is also known for being user-friendly. Nikon is (I think) more known for image clarity. I have not shot much with Nikons, but personally, I love my Canons. ?
More important than specific cameras or getting the top of the line, is thinking about what you're going to be using the camera for, and choosing one to fit your needs.
If you want a camera for traveling, family vacations, and bringing to all your family outings, then I recommend finding something compact, lightweight, and user-friendly. Easy to bring along and use quickly.
If you love shooting wildlife or sports, you're going to want something with a very fast shutter speed and recycle time (and possibly a quieter shutter) This means you can capture those movements without any blur, and your camera is ready to take another photo more quickly. Look for a higher "FPS" (frames per second).
If you have kids who are in indoor sports or performances, you will want something that performs well in low light. You will want to look for cameras that have a wider aperture (which actually means a lower number), and higher ISO (bigger number).
For shooting things like landscapes and plants and lakes, you may want to look into weather resistant options.
For shooting people (heh heh), I recommend finding something high-resolution (20 MP or higher) and flexible.
If you have questions about a scenario that I have not listed, ask about it in the comments!
And if you want me to stop talking and just tell you which camera to buy, here are some specific recommendations:
Nikon's options most considered to be their beginner's cameras are the D3300 or D3400. Same series, just one has a bit more to offer than the previous one. Again, I haven't shot with Nikon much, so I don't really have any personal experience to share there. If you do, feel free to share in the comments!
Canon's beginner level stuff is generally recognized as being the Rebel lines. There are quite a few in there, though. The Rebel SL1 is the most compact DSLR currently on the market, so if you wants to have your camera with you all the time, or you want it mainly for traveling, etc, that's definitely one to consider. I know when I started out I wanted to have my camera with me all the time, but it became a bit cumbersome after a while. Not a deal breaker, but a valuable quality nonetheless (though now I have different reasons for not having it with me all the time. Again, that's for another post). I started out with a Rebel T1i, and it served me well for quite a while. That's a good line and now offers all the way up to a T6i.
Note: T6 is different than T6s which is different than T6i. Confusing, I know. Just make sure you pay attention to what you're looking at.
T6i and T5i are better than T6 and T5 (in my opinion), but also have more features geared toward video, which drives up the price tag a bit. So if you're not looking for video options, that is something to consider.
A lot of reviewers will say to stick to the T5i or T6i for beginners, (or the newest 2 of whichever line they're reviewing) but really, that's like saying you should stick to an iPhone 7 or 6s. Yes, those are the best ones (of that line) available right now, but that does not mean all the previous ones are bad. They're still quality phones. They're still quality cameras. And the person behind the camera still matters way more than the camera does. If you put in the time to learn your camera, find your style, and hone your skills, you will be able to photograph well no matter what camera you have in your hand. Your gear does make a difference, but your photographer makes more of a difference. So try not to get TOO caught up in all the specs and details. ☺️ I hope this helps! If you have any other questions, stick them in the comments and I'll do my best to reply quickly!
Love,
Kira