6 Hacks for getting the best photos with your dog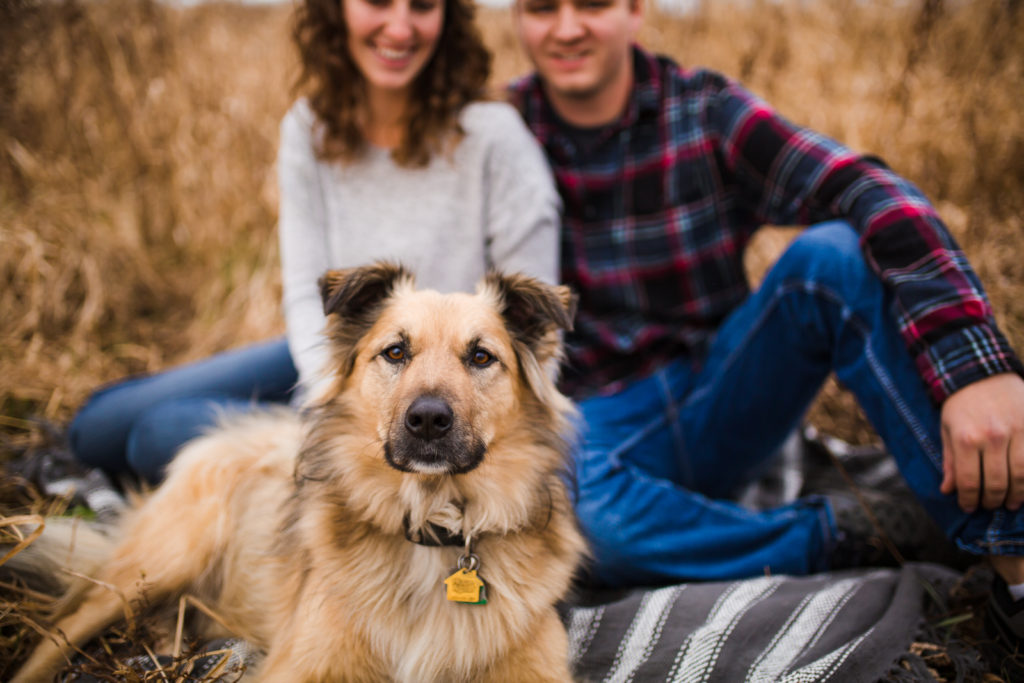 Whether you're planning your engagement session and just HAVE to include your fur baby in your photos, or getting ready for your senior portraits and want your furry bestie in some of your photos, it is so fun to have your pup join you in your portrait session! But, it can also be a bit frustrating if you're not prepared, since those cuties tend to have a mind of their own, and energy to spare, haha.
Here are my tips for getting the best possible photos with your doggo for your session!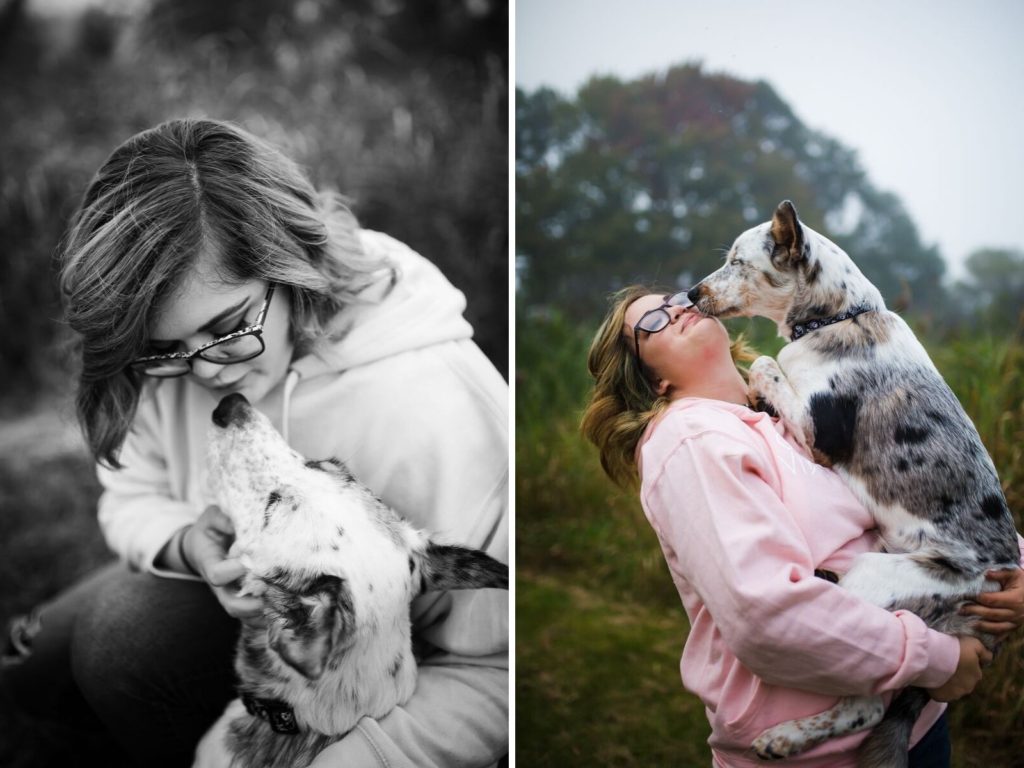 Tip #1
Bring along a bag of your pup's favorite dog treats, preferably a kind that is small enough for you to hide one or two in your hand, and for your pup to eat quickly rather than stopping for a minute for her to chew on a whole biscuit each time we give her one. That will keep each one quick and discreet, and we are much more likely to get photos where you can't even tell she was having a quick snack. 🙂
Here is the brand that we use for our cat that she loves, and is grain-free and actually very good for them! These are the "training bits" kind, which means they're nice and small and discreet.
https://amzn.to/31uteOt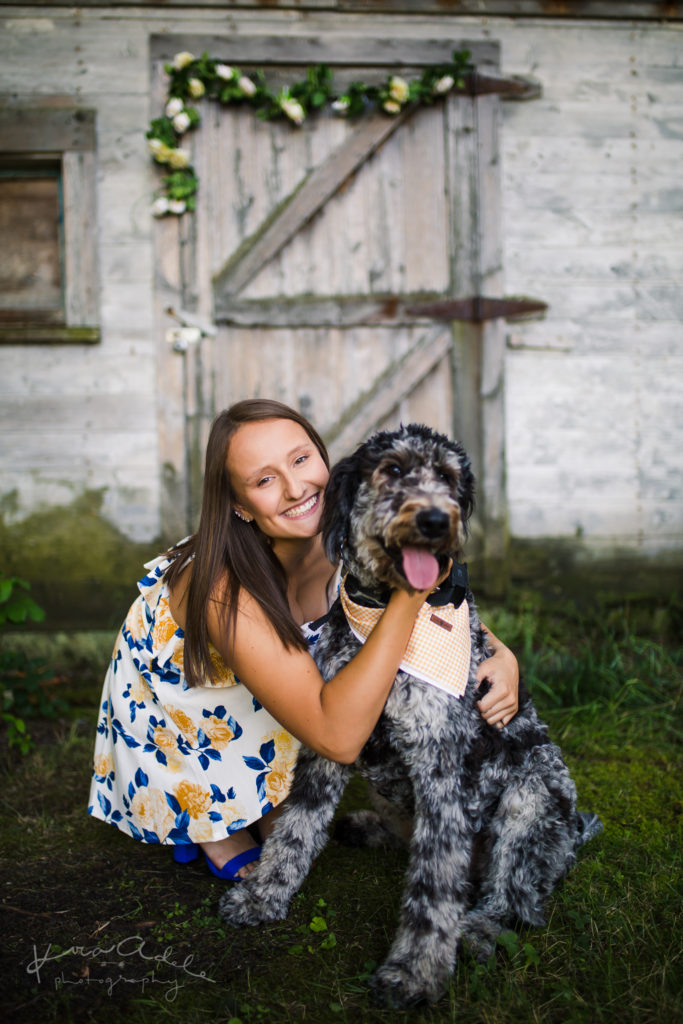 Tip #2
Along that same line, you can consider bringing one of their favorite toys. If it makes noise, even better! We can use that to help a distracted and energetic dog focus a little bit more, whether that's by you actually playing with them a bit in the photos, or by me holding the toy so that they will actually look towards the camera.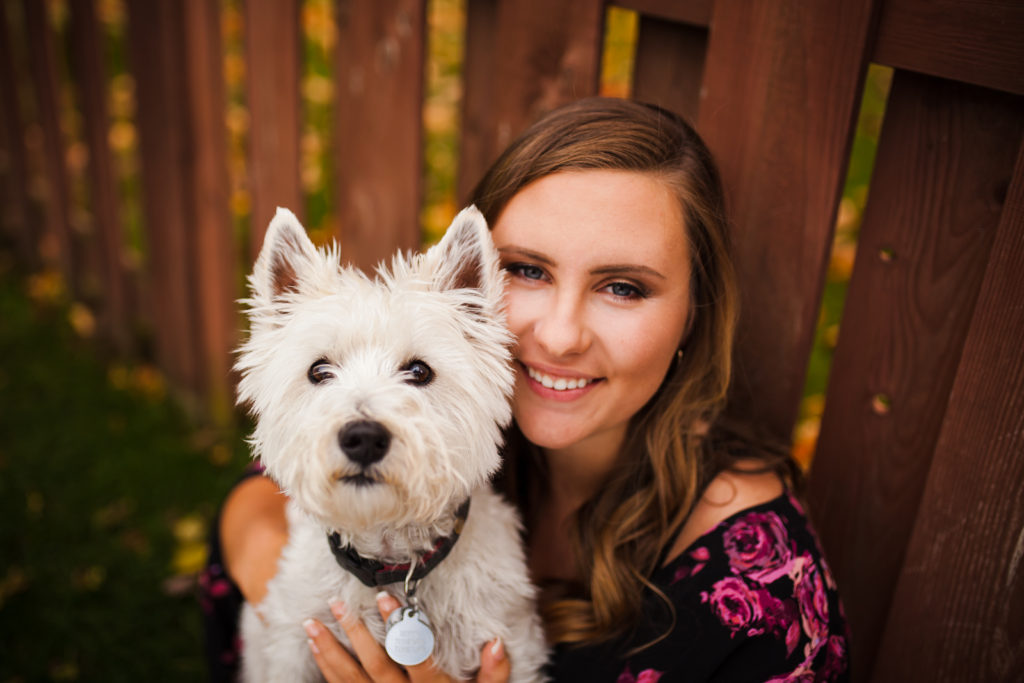 Tip #3
This one is probably the biggest one, and I know it will seem counterintuitive a bit if you have gotten your dog groomed, but nevertheless: don't keep him cooped up the day of the session, and then suddenly let him out for the session. Now obviously we don't want him to roll in anything, or otherwise make himself unpleasant before the session, but he gets no exercise before the session, and then gets let out to meet a brand new person and be expected to behave well, he's going to be wayyyy too, excited to do that. The best thing for him will be to have some solid, supervised, exercise time to burn energy before the session rolls around, like going on a good walk with his favorite human. But, whatever it looks like, just make sure the session is not their first exercise of the day, and he'll be much more able to settle down!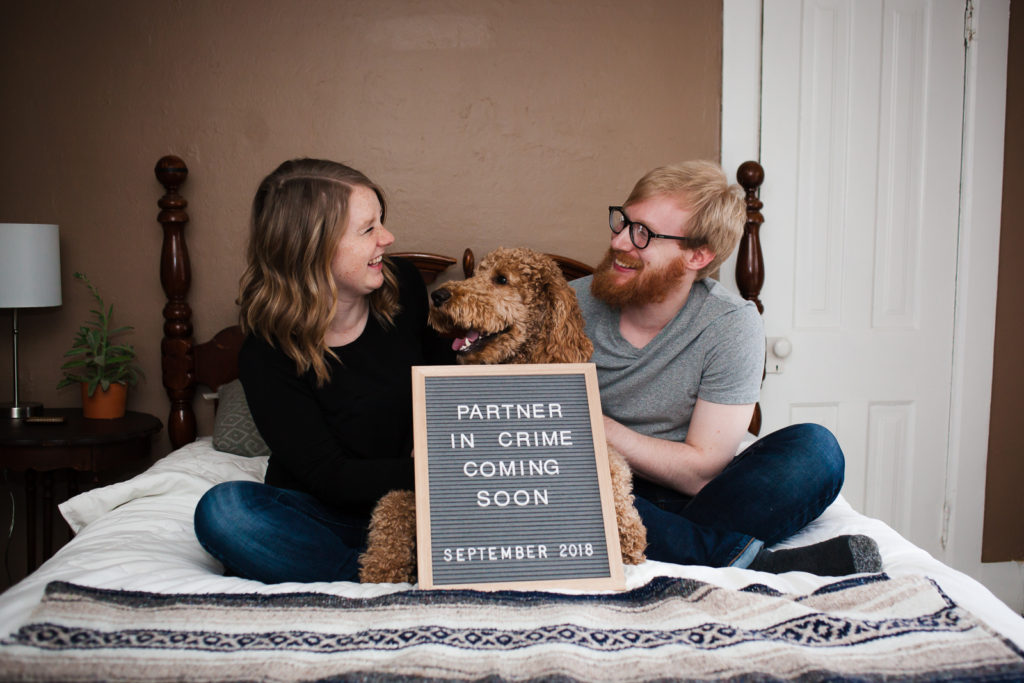 Tip #4
Once I arrive for your session, be okay with taking a few minutes at the beginning to just chat together, with your pup. Let her smell me and start to get over the fact that someone new is there, instead of pointing a camera at her and asking her to sit pretty right away.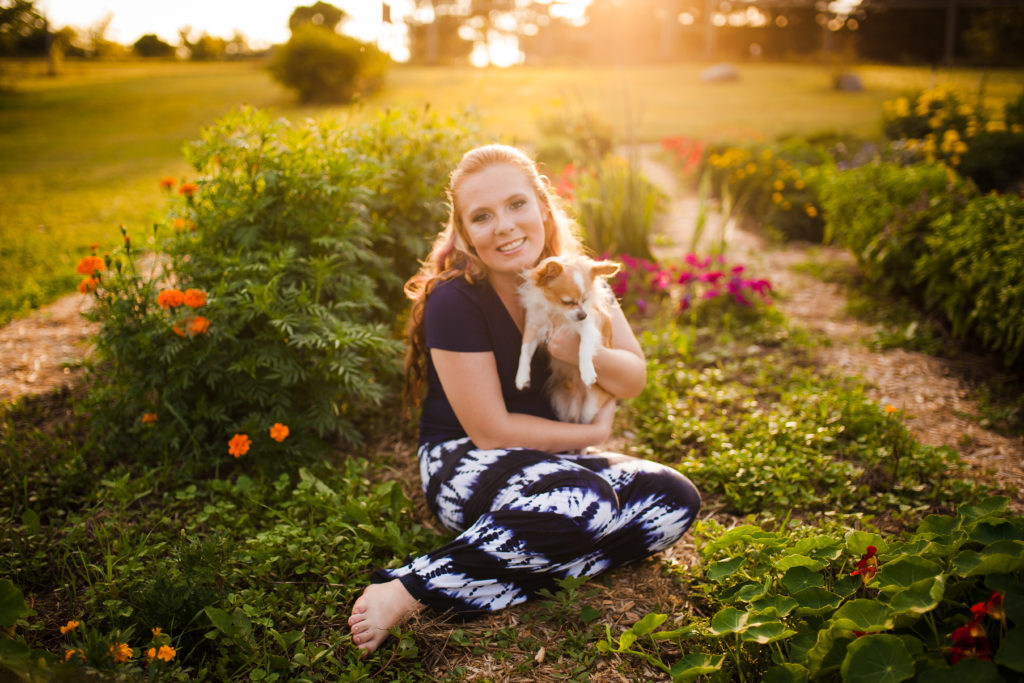 Tip #5
Even after all of the other things, still have realistic expectations for your pup's behavior. Especially if your dog is still fairly young, they will have a lot of energy, and that's okay! That might mean more photos of you interacting with them, practicing tricks, playing, walking, etc, rather than sitting and snuggling, which is totally fine. And really, may represent your pup and your relationship with them better anyway, if that's just who your dog is. 🙂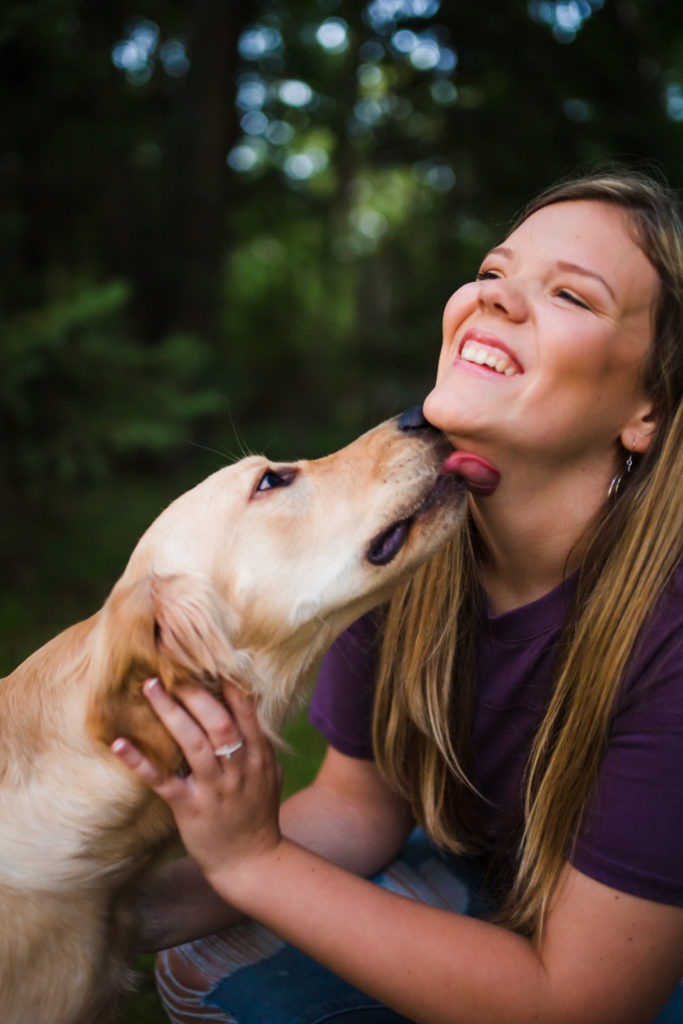 Tip #6
Bring along an extra family member or friend who your dog knows well and will listen to. Especially if your dog is only joining us for part of the session and not the whole thing, it will be very helpful to have someone else along who can keep him occupied and taken care of while we do the rest of your session. They can also help with bringing his focus back if he strays a bit, squeezing the squeaky toy to get attention in the right place, carrying the bag of dog treats for us, and so on.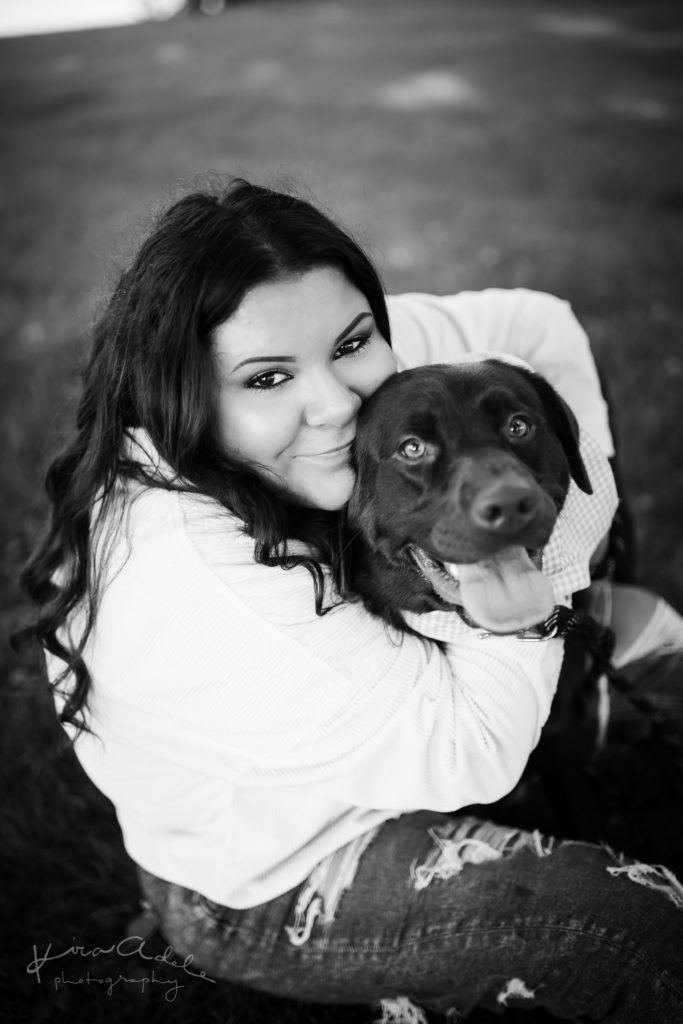 Bonus: If you're looking for something to dress up your dog in, Remy+Roo has the cutest dog bandanas I've ever seen. Just saying.
https://amzn.to/34BzHZP
That's it! I hope these are helpful and that your next session with your fur baby is the best! Comment and let me know if you have a good one that I missed, or if any of these help you! You can also pin this image for quick reference later!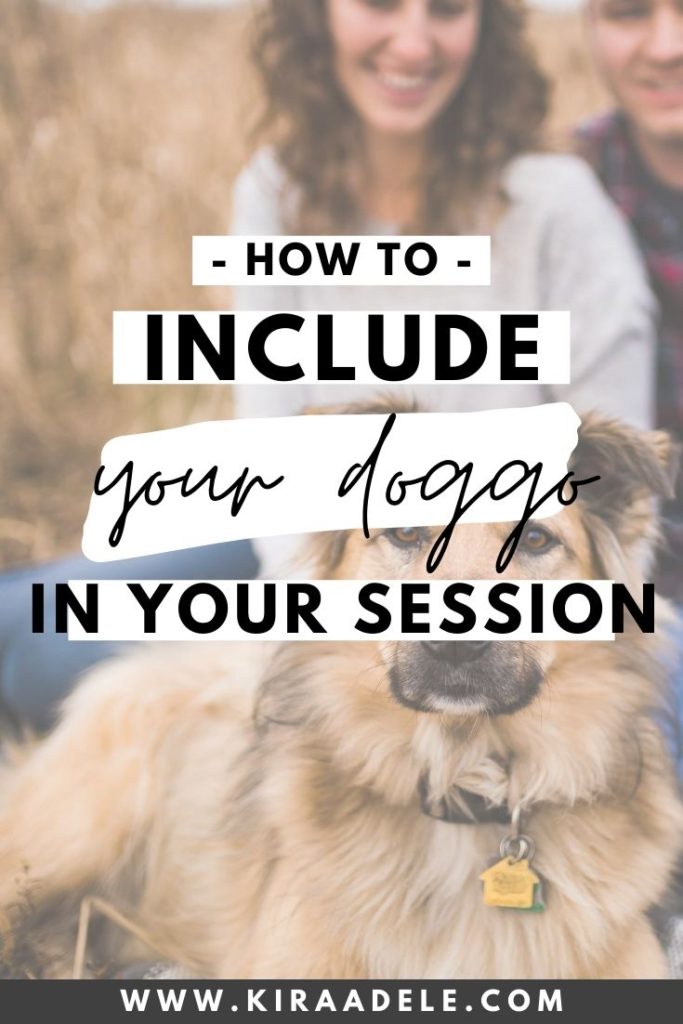 As an Amazon Associate I earn from qualifying purchases, but would never promote a product that I don't actually think is great. 🙂